Project Supervisors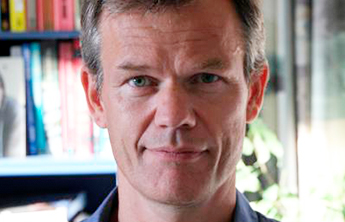 Kristian
Helin
Molecular Mechanisms of Disease
University of Copenhagen
University of Copenhagen
Denmark
About Kristian
Kristian Helin is a molecular biologist. His strong expertise in biochemistry, genomics, mouse genetics and cancer cell biology helps lead a major effort into developing relevant genetically engineered mouse models (GEMMs) for human cancers of the central nervous system and acute myeloid leukaemia.
Research
The main goal of his group research is to contribute to the understanding of the molecular mechanisms that lead to cancer and to identify proteins that are required for cancer maintenance as potential new targets for therapy.
Over the years, the group has made several important discoveries, including the identification and molecular characterisation of several families of chromatin-associated proteins and their role in stem cells and cancer.
Kristian's proven track record in translational cancer research, includes the successful foundation of biotech company EpiTherapeutics, which in 2015 was sold to Gilead Inc. Moreover, he hopes that the research can play a role in developing new therapies for cancer patients.