Project Supervisors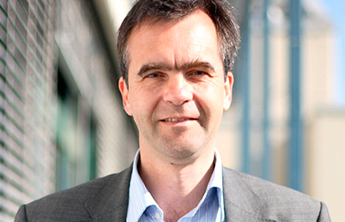 Stefan
Mundlos
Development and Disease
Max Planck Institute for Molecular Genetics
Universitätsmedizin Berlin
Germany
About Stefan
Prof. Dr. Stefan Mundlos is the group leader of the Research Group Development & Disease at the Max Planck Institute for Molecular Genetics. The main focus of his research is in understanding genetic mechanisms of normal and abnormal development with particular attention on the skeleton. Mechanisms of gene regulation and how they are influenced by genomic variation are an important aspect of his current work.
Research
Stefan's team apply whole genome sequencing and other novel technologies to identify disease-causing variants in individuals with congenital malformations. Identification of disease-causing variants remains a challenge, therefore they are currently developing and applying a range of bioinformatics tools as well as new experimental assays.
The Research Group works in close collaboration with the Institute for Medical and Human Genetics (IMG) at the Charité – Universitätsmedizin Berlin. The IMG provides a direct clinical connection to the groups's work and the possibility to swiftly translate knowledge gained from the laboratory bench to the clinical bedside.