28/09/2022 - Outreach
Science SLAM feat. ChromDesign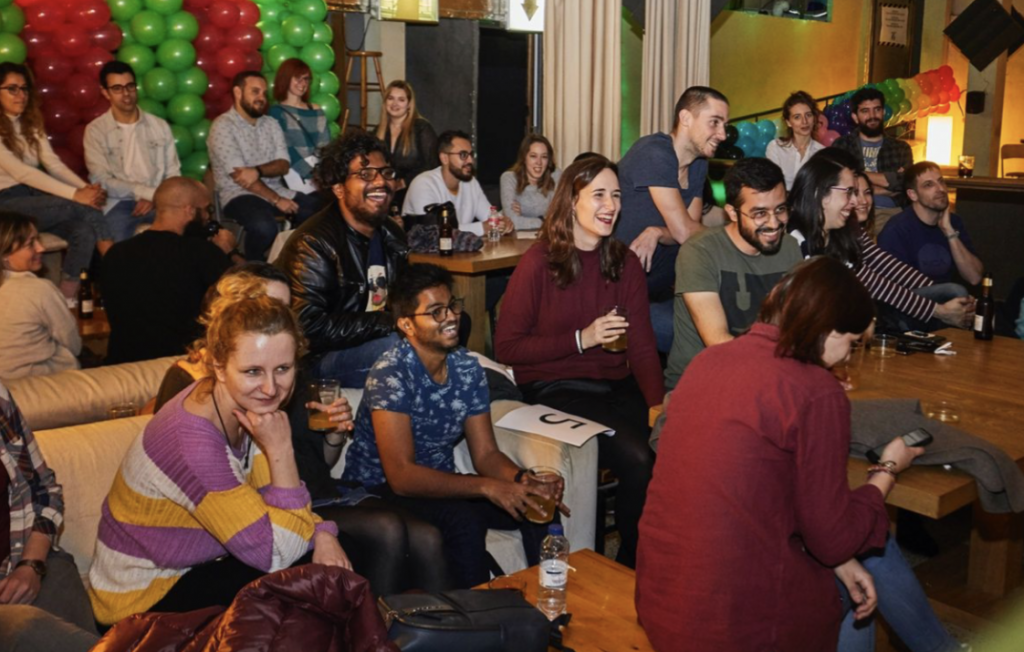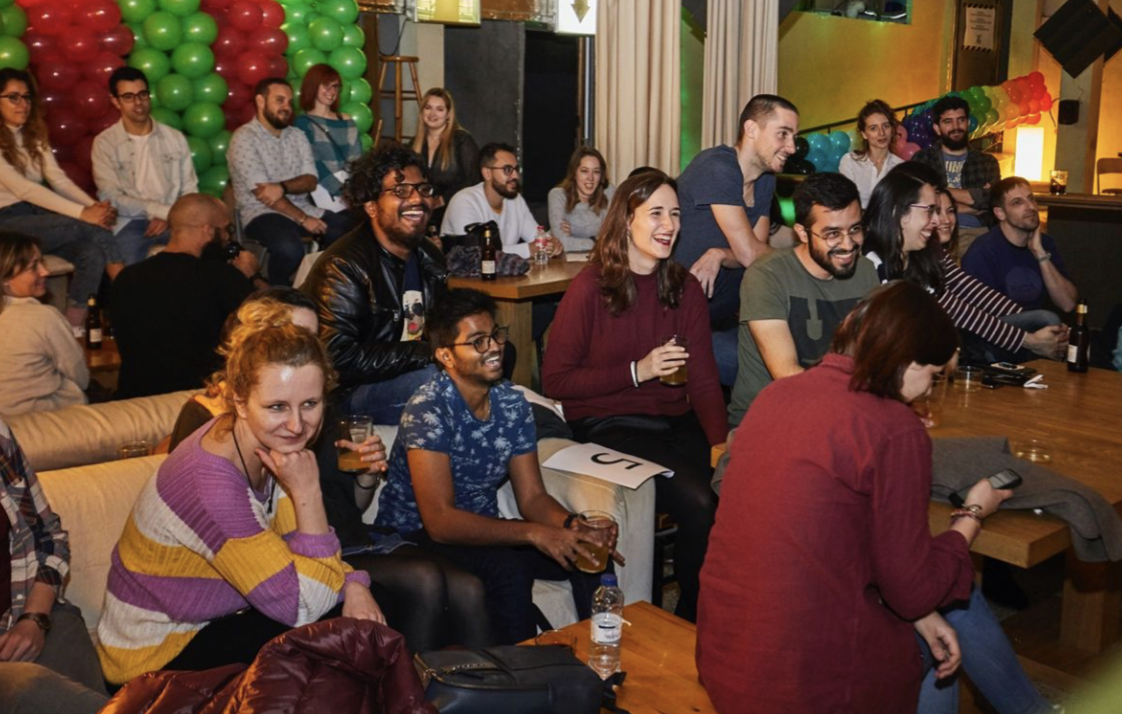 Go out with friends, grab a beer and take part in a Science SLAM – Scientists explain their research with short talks to a mixed crowd in a casual atmosphere like theatres or clubs in the evening. The ChromDesign fellows and I went out in Barcelona for a night of entertainment, culture, and of course, science. First, for whom is a Science SLAM? It is mainly for a public audience, non-scientists, friends, and family. The research should be explained in an understandable, entertaining, and concise way. Science SLAMs take place outside universities or lecture halls, we the scientists leave our ivory tower, share our passion and knowledge, and become a part of popular culture.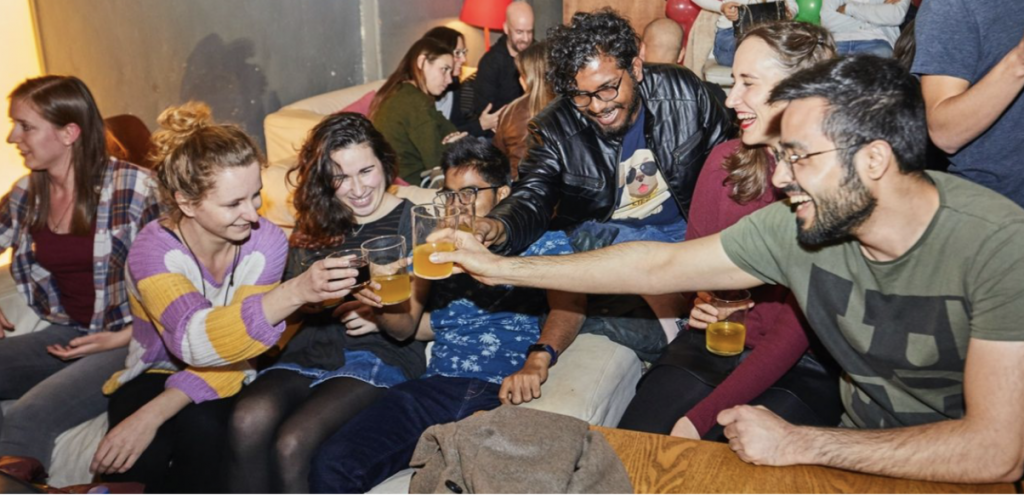 This happened that night when I, Michael (Institute of Human Genetics, CNRS-IGH – Montpellier) talked about my work within the ITN network. Six other scientists and I presented our work in front of an exciting audience. Everything is possible from live experiments, using props and creative, visual presentations to encourage the crowd and share their enthusiasm for science. And from my experience, one of the hardest parts was to find the perfect GIF in my presentation:).
Another interesting fact about the science SLAM is that the audience is the jury, by voting with numbered cards. Typically, 5-10 people are sharing a set of voting cards. After each talk, the groups are challenged to discuss the science and the presentation. Shortly after they award the speaker with points. At the end of the day, the best speaker wins a prize, this time it was a trip to Trieste to compete at the European Science Slam finals. When I heard about the prize I was instantly even more motivated to participate!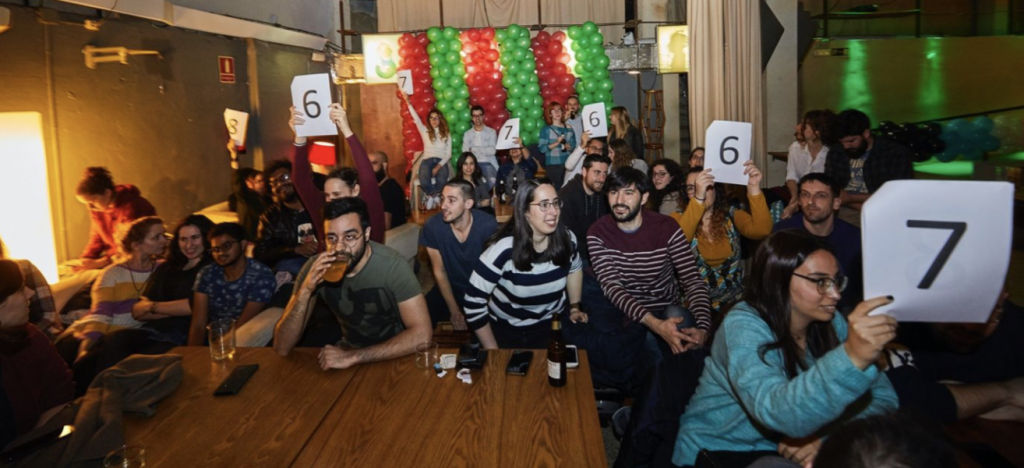 Personally, it was a great opportunity to present my current Ph.D. project to a broad range of people and to bring the research of ChromDesign closer to the public. This was the first time for me I entered a Science Slam and definitely not the last time! Additionally, also my ChromDesign fellows learned about new interesting scientific fields. All in all, it was a fantastic night for all the participants, with science, laughter, and drinks. Are you eager now to become also a science SLAMmer? To present your own scientific work in front of a diverse crowd? Don´t hesitate, all scientists who want to give a speech about their project are welcomed. Trust me, it is a unique experience!